Williams Landscaping is ready to take care of your landscaping needs throughout the four seasons. Call us anytime for a free estimate on maintenance or a special project you may have in mind to enhance your outdoor living.
LANDSCAPE DESIGN

PLANTING

CUTTING

SODDING

FERTILIZATION

AERATING

BRICK PAVING

RETAINING WALLS

TREE TRIMMING

SPRING & FALL CLEAN-UPS

SNOW REMOVAL
To see FAQs about landscaping click here.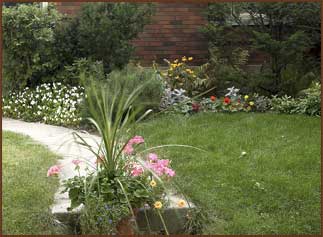 If we can help you out in any way, please don't hesitate
to call us for a free estimate.

Let the sun shine!